UGCY 2017 Winning choir to open for Grammy nominated artist – Travis Greene – Live in London!
"The Revive Concert"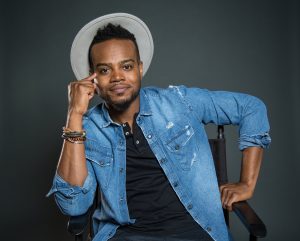 Press and Media Contact:
 SaltLight Group 
Travis Greene Set To Headline "The Revive Concert" at The Hippodrome in London
SaltLight Group and Lyrical Soldiers Promotions in partnership with Premier Gospel presents Travis Greene; Live In London. Taking place on Saturday 29th April 2017, the nominated Grammy, Dove and Stellar Award, artist will be headlining "The Revive Concert" at the world famous Hippodrome in Golders Green.
As the host pastor at Forward City Church in Columbia, the songwriter, husband and father was named by Billboard as the "#1 gospel airplay artist of the year" with tracks like "Intentional" and "Made A Way" becoming the anthem in churches worldwide.
With UGCY's 2017 winner LCCM Choir set to open the show with a bang, "The Revive Concert" looks to be an evening of undiluted worship, to activate a new and existing love for Christ in the hearts of many. With doors opening from 6pm, for a 7pm start, tickets are now available to purchase from saltlightevents.com and E ventbrite for a night of  revival in the heart of London.
-VIDEO- "MADE A WAY"-
https://youtu.be/MDnrYaDPcig
EDITORS NOTE: 
Tickets for the show will be live from 9am
Monday 9th February 2017
For social media purposes the hashtags to be
used are:
#TravisGreeneLondon17
#TheReviveConcert
Venue: The Hippodrome, North End Road, Golders Green, NW11 7RP
Doors Open : 6pm, show starts 7pm
Ticketing:
Tickets can be purchased fromsaltlightevents.com / htt p://travisgreenelondon. eventbrite.co.uk/
General, Balcony and VIP tickets are available starting from £18-£50
For bulk purchases contact Esther Williams at : events@saltlightgroup.com