"UGCY provides the opportunity for students from all backgrounds to excel at the style of music they love to perform. The team behind this competition were right to highlight the need for an initiative that encourages students to express their musical talents on a National scale. I fully support the success of UGCY and the sense of musical excellence it encourages across all universities. It is initiatives such as this that expose how successful University can be at exposing young people's amazing talents."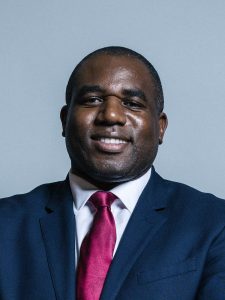 "The University Gospel Choir of the Year looks like an excellent competition. It will help to recognise the extraordinary singing talent of students across the UK , providing finalists with a wonderful showcase".
"Whether it is X Factor ballads in the shower, hymns in church on a Sunday or the National Anthem before a crucial England international, everyone understands the power of singing out loud, regardless of the level of their talent.
I am delighted that London is hosting this competition, giving student choirs from all over the country the opportunity to stretch their vocal chords and show off their musical flair. I wish everyone taking part the best of luck – and hope that the judges go easier on them than Simon Cowell!"