University of Kent Gospel Choir crowned winners of the
11th Annual UNIVERSITY GOSPEL CHOIR OF THE YEAR UK (UGCY)
Source: Keep The Faith
The 11th annual University Gospel Choir of the Year (UGCY) competition this past Saturday 25th March at Oasis House, drew an excited audience of hundreds to watch as eight of the UK's best university gospel choirs showed off their best vocal harmonies in a bid to win. Following an intense competition Kent University Gospel Choir (@kentgospelchoir) took home the trophy after performing an impressive set with a winning combination of energy, vocal variation and choreography conducted by the talented PJ Greaves.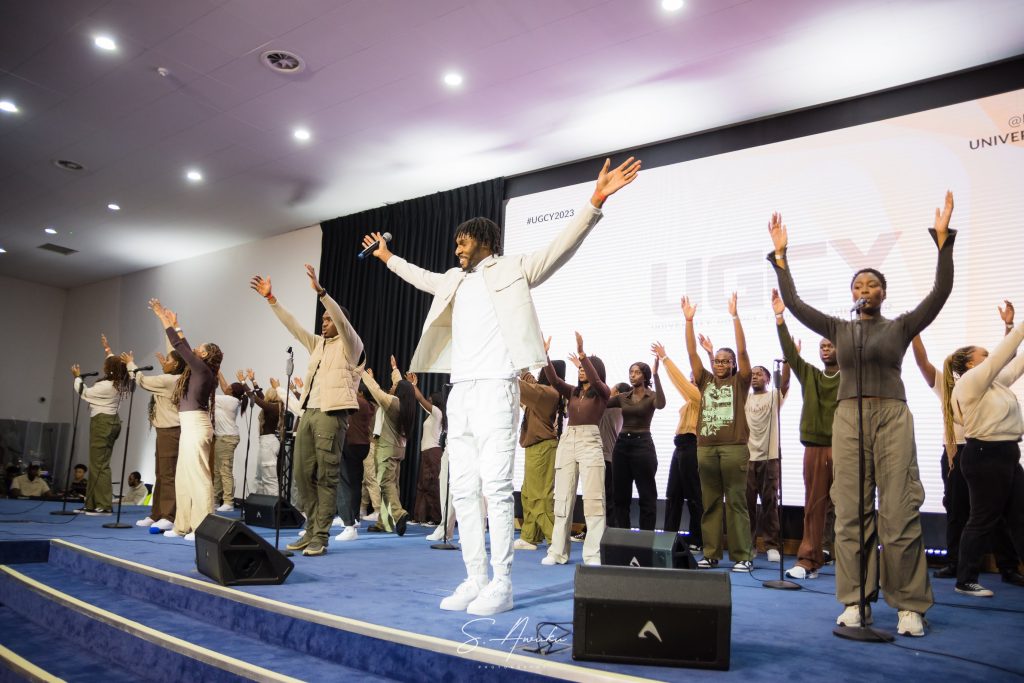 The judging panel included experienced choir masters and musicians Calledout, Volney Morgan, Lurine Cato MBE and Leonn Meade with Faith Child keeping things moving as a lively host. Many of the performances made Lurine drop her glasses which were only meant to come off if she heard something truly exceptional!
In an exciting addition to taking home the title, this year's winners Kent University Gospel Choir will open up the finale event at Music + Arts Global 3-day international choir gathering taking place on Saturday 29th April. Music + Arts Global is being brought to the UK for the first time by GRAMMY® Award-winning choirmaster Donald Lawrence, reviving his mentor, the legendary late Edwin Hawkins' annual Music & Arts Seminar by reimagining it for the 21st century.
One of the most memorable performances of UGCY was by Durham Gospel Choir (@dugospelchoir) who had travelled more than 200 miles to take part in the event. Their performance was the first of the night to draw a standing ovation from the audience and certainly became the strongest contender in the first half, going on to win a very well deserved second place.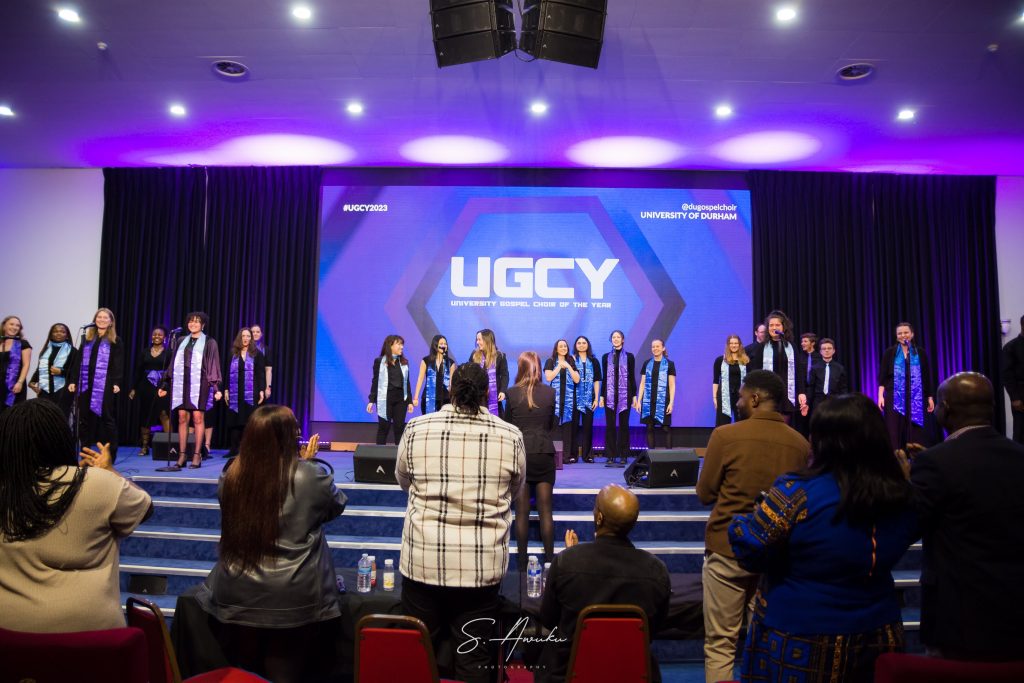 UGCY is the brainchild of Lorraine Wright MBE who has successfully brought together university gospel choirs from across the UK time and again establishing a long-held tradition that enables a unique celebration of gospel music while bringing it to wider audiences. For participants the experience is frequently life-changing, such is the power of community combined with worship music. UGCY 2023 was held in partnership with AStepFWD and supported by many organisations including Compassion UK and Premier Gospel.
One question remains –  who will successfully contest the title next year? Will Kent University Gospel Choir return to take the trophy again? Only one way to find out… get your tickets booked for the next UGCY competition.