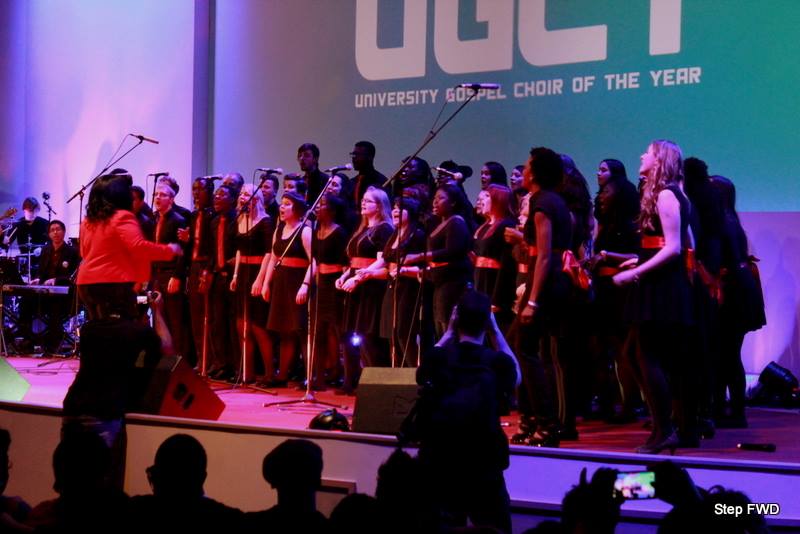 The annual University Gospel Choir of the Year (UGCY) successfully completed it's 4th year on Saturday 5 April. From all accounts, the 4th definitely has been the best yet.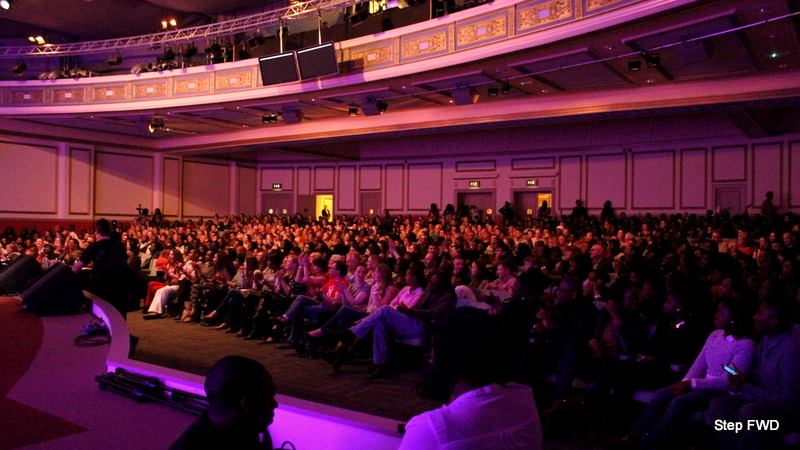 The event kicked of with Uplifted Voices, UGCY's house choir.The Choir has been singing as a collective for approximately seven weeks and they have already made efforts to engage with the local community and have been featured on BBC London Radio. If being part of a choir catches your interest, definitely browse UGCY's website for more information.(www.ugcy.co.uk)
Muyiwa (of Muyiwa & Riversongz) joined the choir to sing 'Hey Yah'. Once Muyiwa hit the stage, which was a surprise to me, I knew that this was a sign of a great night. There were so many other notable UK Gospel greats like Isaiah Raymond of Raymond & Co, Rachel Kerr was hosting the night. Both are incidentally MOBO Award winners, if that's any indication of the type of talent in the room on the night.
The participating choirs were,
• City University, London (Veracity Gospel Choir)
• Coventry University (Coventry Gospel Rhythms)
• University of Nottingham (Revival Gospel Choir)
• Portsmouth University (Portsmouth University Gospel Choir)
• Reading University (Reading University Gospel Choir)
• Royal Holloway, University of London (Royal Holloway Gospel Choir)
• University of Surrey (University of Surrey Gospel Choir)
* Manchester University ( Manchester Harmony Gospel choir)
All the choirs did absolutely great! There was no 'dead moment', the immense effort put by all the singers and musicians was great. It was definitely great to see the audience support. Noticeably there was a #teamCity banner for City University's VeraCity Gospel Choir and it seemed like half of Coventry was in the building! They definitely get the 'best audience support' award!
The 2013 winners Manchester Harmony Gospel Choir started off the show and they were great! I won't give a play by play of each performance but each act was undoubtedly worthy of being in the finale!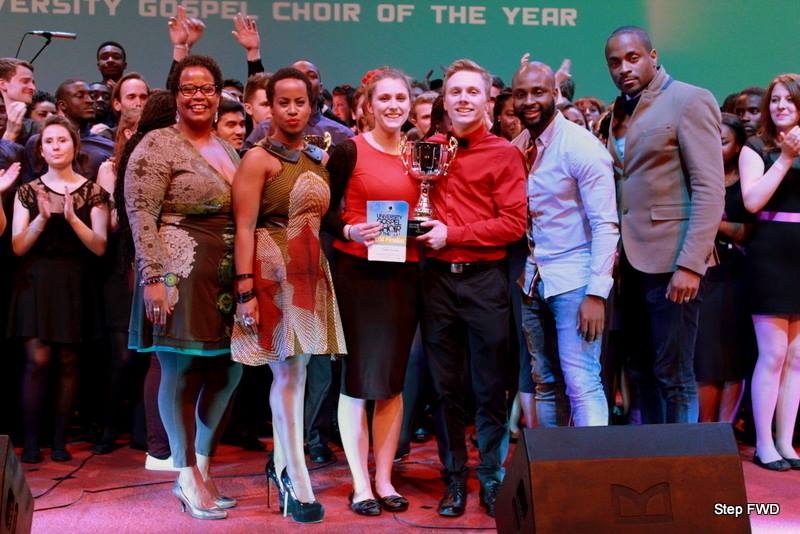 The winners – Nottingham were absolutely fantastic! I still have goosebumps thinking of their performance. They started off with a rendition of Kumbuya which was restrained, delicate & showed so much technique. Words can't describe just how magnificent, heartfelt and exciting their performance was! We're so used to deferring and being in awe of our American cousins with their gift of musical arrangements and choirs but Saturday night proved that there's real talent here in the UK and we need not look further. At the end of their performance, the choir directors briefly spoke of their inspiration and how they prepared for the performance. They spoke of having a discussion as a collective to discuss what the songs personally meant to them. I have always heard singers and artists talk of 'personalising and internalising' a song, the lyrics, the meaning – their performance was evident of that.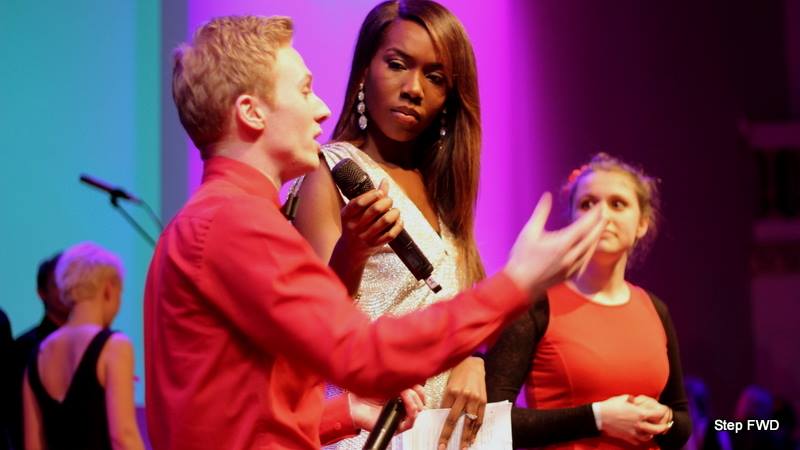 A noteworthy side note has to be the UGCY fashion! The choirs were looking beautifully co-ordinated- kudos to them!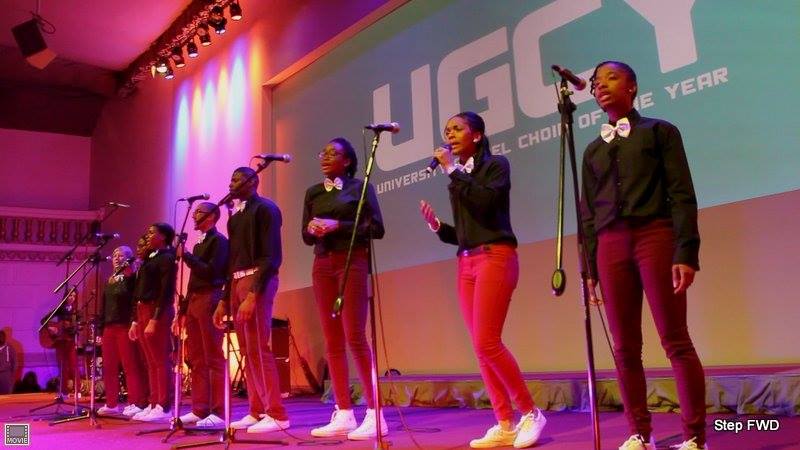 Well done to UGCY founder, Lorraine Wright and her team & here's to UGCY 2015!
Photo Credit: A Step Fwd (More pics can be found here)

YouTube: UG CY, Estere Strazdina & Snowdrop TV
Congratulations to all the UGCY finalists!! 
Proudly supported by Singcerise and BGA

SINGERCISE is a company dedicated to helping aspiring and professional music artists reach their full potential. Visit: http://singerciseuk.wix.com/singerciseuk