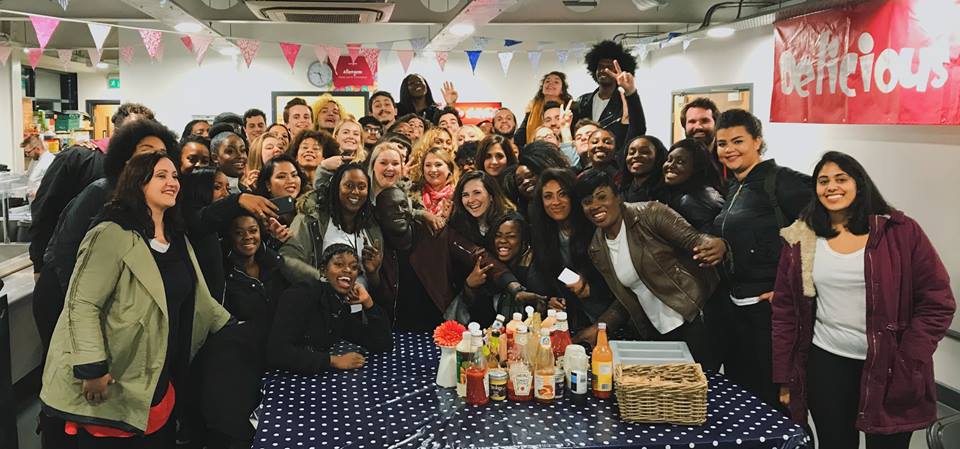 The choir started as a very small open class on Mondays in a small room at LCCM. Nadine Lee, our tutor and director with a few students started the choir to just have fun singing together as a lot of us weren't singers and had never sung in a choir before! But Nadine started to realise that we were really enthusiastic so we decided to enter UGCY 2017! Coming back after Christmas, Nadine greeted us with the news that our submission video was good enough to get us to the finals! We celebrated but quickly got straight to work with Nadine already picking our songs with an arrangement to give to our band. We dedicated all our rehearsals in the run up to UGCY to working on Total Praise and Hosanna, getting them as tight as possible and sounding as amazing as we could. We still weren't really prepared for the reaction we received at the competition because we were such a young choir.
We just wanted to do something as a group and have fun and learn from the entire experience. If we won, then it was just a bonus for us!
The night of the finals will be a night that none of us will ever forget. With Judith Musoki, our Assistant Director leading us.
We ended with a standing ovation which completely shocked us.
We really gave it our all and fed off the audience's praise to give the best, most emotive performance we possibly could. The band included! It was a proud day returning to LCCM the next week with our trophy to show off, putting our uni on the map as well as returning with the best band award!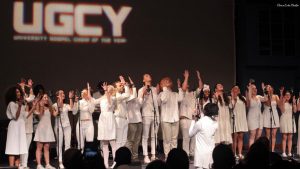 Winning UGCY 2017 gave us the confidence that we were able to work as a professional choir. We started doing gigs partnering with our university, and appearing on radio stations across the capital to sing and talk about our experience. Because of our success at the competition, we were given the biggest rehearsal room after the summer break which was needed because the turn out for our first rehearsal had basically tripled because how many people had heard of us and our success at UGCY! It was nice to know that we were spreading the message that Gospel music is for anyone and everyone. Any age, gender, country, background or singing ability as its an open class for us all to learn and enjoy! Plus more members = a bigger, fuller sound for UGCY 2018…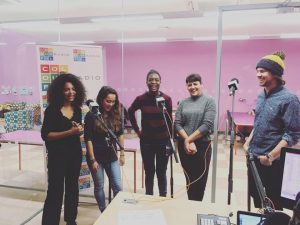 We decided to enter BBC Songs of Praise Gospel Choir of the Year Competition 2017 and got to the finals and only just missed out on the trophy due to a difference in opinion on the judges behalf. But we were Seal's favourite which we are so proud of! Getting exposure on the biggest channel in the UK gave us even more confidence especially after reading the public's reaction and comments all over social media about our performances.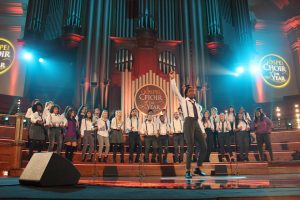 Now a New Year has started, as much as we'd love to reflect on the crazy year we just had, our sights are set on UGCY 2018 and defending our title.
But with the comfort of knowing that regardless of whether we get another trophy or not, the gospel community being as loving as it is, will continue to support us and all the other choirs that entered with all opportunities over the next year from the guys at UGCY and UV Talent giving us knowledge and experience wherever possible.
Here's to another great year for the LCCM Choir and the entire Gospel community!
See you at UGCY 2018…